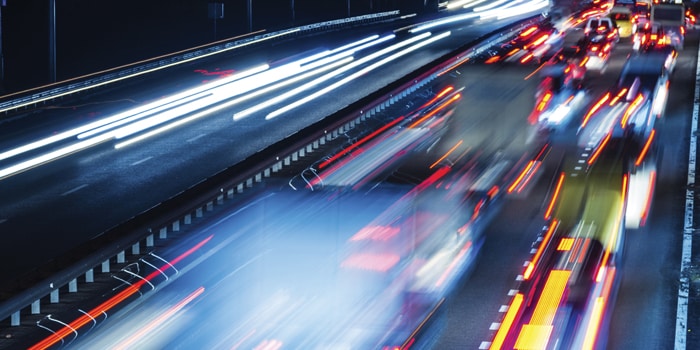 Swagelok is used in thousands of vehicles, natural gas conversions and infrastructure projects, locally in Southern California and around the world. LNG and CNG require high-quality compression, transfer, and refueling systems at every level, from the source to the vehicle. Our long-standing experience in these areas, backed by our comprehensive service and support, can help overcome your toughest fluid system-related operational challenges.
Leaks are particularly hazardous for operators when

pressures that can exceed 275 bar (4000 psi), such as those in LNG and CNG applications

Swagelok Southern California supports OEMs that need a supplier with local inventory and strict production requirement, including assembly and fabrication of panels and hoses for efficient installation upon delivery
Material compatibility is crucial to elastomeric components in LNG and CNG systems
---
CNG Mobility for Heavy Duty Vehicles
CNG fuel systems must provide uncompromising reliability and safety for then people who depend on these vehicles each day. On-vehicle solutions from Swagelok deliver on these needs and more. They are certified to the ECE R110 and NGV 3.1 standards and are included in the IMDS. Learn more about transportation applications.
Fittings and connections in LNG and CNG applications must be able to reliably withstand the vibrations associated with a moving vehicle
As natural gas expands from high-pressure storage to lower pressure when fed to the engine, gas temperature drops significantly, so all parts of the system must be able to withstand these temperature changes.
Distribution
When gas is compressed at high densities into tanks for transport—all components must be designed for maximum reliability. We back our high-integrity components with deep experience in high-stakes fluid handling. We are exceptionally qualified to help you develop critical new natural gas distribution infrastructure.
Leak-tight performance is essential eliminate fugitive emissions and protect the environment from escaping gas
To achieve maximum energy density for compression, high-pressure performance is critical for any fluid system in the distribution process
Prefabricated system solutions help infrastructure develop more quickly, with pretested and proven designs that deliver reliable performance
Compression and Refueling
Heavy-duty LNG and CNG vehicle use requires widespread, reliable refueling infrastructure to meet the industry's need for increased capacity. LNG and CNG stations must contend with several challenges while achieving the highest levels of safety and reliability to protect end users and their vehicles.
Transferring LNG and CNG from storage to on-vehicle tanks requires safe dispenser technology for significant changes in pressure and temperature
Refueling station capacity is critical, with the ability to store large quantities of highly pressurized gases on-site for consumer distribution
Quickly scaling infrastructure requires reliable and consistent assembly of complex fluid systems
---
We can help meet these challenges with a range of solutions and services to meet your natural gas needs, including everything from individual components to preassembled systems to meet the pace of demand.
CNC Tube Bending and Fuel Line Integration
We provide high volume, repeatable tube shapes locally in California, as well as products for specialized applications and standardized configuration methods to ensure consistent, high-quality craftsmanship.

CNG Priority Panels
Swagelok can deliver on every product needed to build a priority panel, the "heart" of a compressed natural gas (CNG) refueling station.

Dispensing Systems
Swagelok products support dispensing systems to convey CNG from the compressor to the nozzle of the pump.

Heavy Duty Refueling Boxes
The on-board refueling box can use Swagelok for the receptacle for the fill hose, plus gauges and other fluid system components to direct fuel to the on-board tanks and the vehicle's engine.

Hose Applications
Swagelok offers a variety of robust, high flow hoses for CNG applications including fill stations and other natural gas delivery systems.

Orbital Welding
Orbital Welding offers the benefit of producing more reliable, repeatable, and higher purity welds than any other method. We can support you with in house service, equipment and training.