Understanding the fundamentals of hose selection helps to extend hose production cycles, ensure safety, and lower total cost of ownership. This FREE webinar is part one of two 30-minute TechTalks that will be presented by Swagelok's hose product manager, Doug Nordstrom, on Thursday, October 15th at 11 am (PDT) and goes beyond the introduction of hoses. It dives into the variables impacting the hose selection process and discusses Swagelok's STAMPED method, the seven key factors to choosing the right hose for your application. Also included will be touches on troubleshooting the causes for failure as well as how to avoid some of these situations.
A short Q&A will occur at the end of the webinar for participants to submit via chat. All unanswered questions will be responded to by email.
Below is a short summary of topics that will be addressed during the webinar.
TechTalk Topics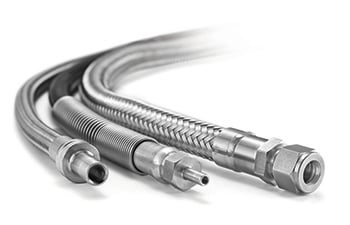 All hoses are NOT created equal
Using the STAMPED method in the hose selection process
Proper hose installation
How to prevent the most common causes of hose failure
---
Details
What: Hose Selection and Troubleshooting, Part 1
When: Thursday, October 15th @ 11 am (PDT)
Cost for attendance: FREE
Length: 30 minutes plus Q&A
This webinar will help you understand which hose type is best for your application, ultimately improving safety, productivity, and efficiency in your operations.
This event has already occurred, but you can view the recording below.