Part 1 in this TechTalk webinar series presented by Swagelok's senior material scientist, Dr. Bob Bianco, on Thursday, January 14th at 11 am will give an introduction to materials science. The properties of the materials that comprise your fluid system components have significant impact on their compatibility and performance. By understanding the basics of their materials of construction, you will be better equipped to choose components that help achieve your operational goals.

A short Q&A will available the end of this 30-minute webinar.
Below is a short summary of topics that will be addressed during the webinar.
TechTalk Topics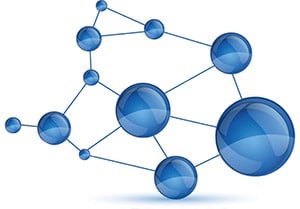 Introduction to Materials Science
Metals: Elements and Alloys

Crystalline Materials

Phases in Metals

Grains and Grain Boundaries
Mechanical Properties of Materials
Behaviors of Common Materials

Factors Affecting Strength

Ductility

Fatigue Considerations
Strengthening Mechanisms of Atomic Crystal Lattices
Atomic View of Metals

Plastic Deformation

How Do We Make a Material Stronger?

Types of Hardening
---
Details
What: Materials Science Basics, Part 1
When: Thursday, January 14th @ 11 am
Cost for attendance: FREE
Length: 30 minutes plus Q&A
This webinar gives an introduction to the basics of materials science and explains how the materials of construction of your components affects the performance in your operations.
This event has already occurred, but you can view the recording below. Register for Materials Science Basics, Part 2 here.