Part 2 in this Tech Talk webinar series presented by Swagelok's hose product manager, Doug Nordstrom, on Thursday, November 12th at 11 am will explain how to improve hose performance and reduce costly premature hose failures through proper hose selection.
A short Q&A will occur at the end of the webinar for participants to submit via chat. All unanswered questions will be responded to by email.
Below is a short summary of topics that will be addressed during the webinar.
Tech Talk Topics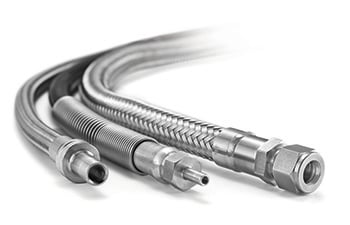 Four steps to hose selection
When a hose needs to dissipate static charge
Permeation differences in hose types
How to avoid premature metal hose fatigue
---
Details
What: Hose Selection and Troubleshooting, Part 2
When: Thursday, November 12th @ 11 am
Cost for attendance: FREE
Length: 30 minutes plus Q&A
This webinar will help you understand which hose type is best for your application, ultimately improving safety, productivity, and efficiency in your operations.
This event has already occurred, but you can view the recording below.