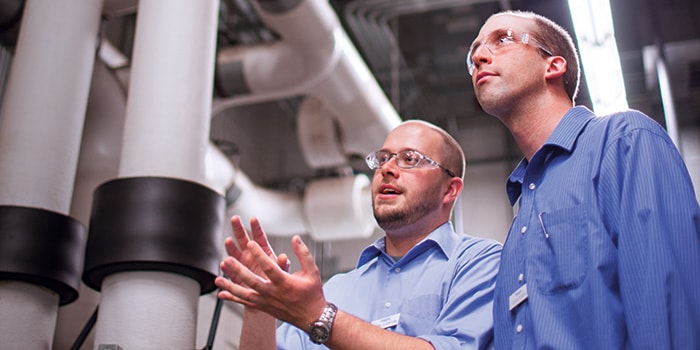 "Loss of pressure" and "system leakage" are terms that you don't ever want to hear when working with fluid systems. Swagelok Southern California can help eliminate those woes and provide advice on how to maximize your system's operation and efficiency.
Years of research experience in fluid system technology and manufacture has enabled our company to develop the tools and knowledge to seek out any outlying issues and resolve them, or recommend methods of damage prevention before they become costly.
Swagelok's Energy Emission Survey is an onsite review and assessment of your fluid system operations. Our certified technician performs an audit of critical installation points and will analyze overall system design for optimum efficiency. He or she will also detect any gas leaks. Recommendations will be provided at the end of the audit to guide you on repair and maintenance of any identified problems, as well as any process improvements for system performance optimization.
Any way you look at it, system leakage and pressure loss can lead to:
Loss of fluid
Equipment failure
Expensive equipment repair and/or replacement
Hazardous working conditions for your employees
For More Information
Preventative measures taken before expensive downtime and safety issues occur will help decrease this uncertainty of the unknown and provide peace of mind. Let your high performance resource help. Contact your account manager to learn more about our Energy Emission Survey, or send us an email. We're happy to answer any questions you may have.