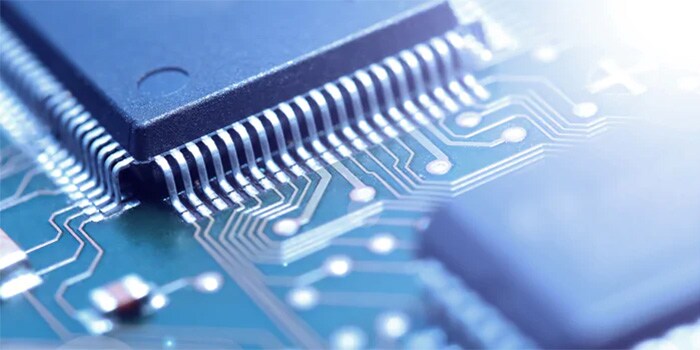 Growth and advancements in technology solidify the need for smaller and more efficient power sources for electronic devices. You can trust Swagelok to be there right along this growth, providing the necessary solutions to help keep these demanding manufacturing processes operating safely and efficiently.
Supply Chain Control for Superior Cleanliness
We source and manufacture the best materials to ensure consistent quality. We go beyond the expected with processes like passivation and electropolishing for greater material purity. Then we clean and specially package our components to ensure your processes stay clean too.
When it comes to semiconductor manufacturing, you need to know that every supplier process, from raw materials selection to final inspection of installed components, is designed to get you from source to exhaust with maximum cleanliness and no contamination. And how you get there is the Swagelok difference. Download Swagelok's brochure below and learn about our Cleanliness Chain.
Swagelok Cleanliness Chain Brochure
Precise Dosing
Innovations are advancing the quality and effectiveness of semiconductor manufacturing. Swagelok's advancements include ALD diaphragm valves tested to 100 million cycles, DE series springless diaphragm valves, DRP series fluoropolymer valves, benchmark-setting Swagelok VCR and Micro-Fit fittings, photovoltaic components cleaned and packaged for PV processing and more.
New! ALD7 with Improved Efficiency
Enhance your system without redesign using the ALD7 valve, with shorter height than previous products as well as:
Higher flow capacity improves process efficiency, superior to the industry standard flow of up to 0.7Cv
Full thermal immersibility up to 150C, including the actuator
Improved actuator speed and consistent flow lead to precise production
High cycle life reduces downtime
Improved actuator speed under 15 milliseconds and under 10 millisecond response time
Top Products for Semiconductor Applications
ALD Diaphragm Valves
Springless Diaphragm Valves
Bellows Valves
Weld Fittings
CONTACT Us download ALD7 flyer