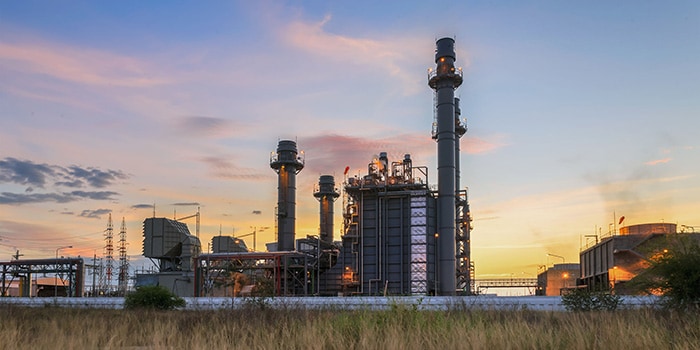 No matter what sector of the power industry you operate in, keeping all systems running is a 24-hour job and any unplanned outage means costly downtime and production loss. Keeping the lights on means you need to have the manpower to manage and sustain maintenance schedules in addition to reliable, leak-tight components and assemblies. With 75 years in the industry, Swagelok® has the high quality of products and solutions to keep your operation flow uninterrupted.
Swagelok Keeps You Connected
Swagelok was built on the unfailing reliability of the proven design, manufacturing excellence, and super raw materials of its tube fitting. Our tube fitting outperforms others in three key areas — tube grip, gas seal, and vibration resistance, even in harsh and corrosive environments — and meets key standards such as ASME Section III. You can expect this same quality of performance in our line of quick-connects and other fluid system components used in the power industry shown below.
Fluid Systems Check
From project start to completion, you need to work with a supplier that provides a full range of products and services. Swagelok Southern California is your local provider of components as well as design & assembly and engineering services. Our Custom Solutions team is Swagelok-certified to help with fluid system design as well as assembly and specialty fabrications.
Additional support is provided through fully configurable grab sampling systems for capturing accurate and representative process samples; gas distribution systems to safely and effectively deliver gases for your application and, mechanical seal support systems offered as kits or assemblies to ensure your rotating equipment continue to process without risk of failure.
Swagelok fluid systems support doesn't stop there. To keep the knowledge base of your maintenance and operations personnel consistent and up-to-date on maintenance and safety, we also offer training courses to enhance your team's critical skills for designing, building, and maintaining high-performing fluid systems. From the basics of tube fitting safety & selection and bending to sampling system problem solving and maintenance, you can rely on Swagelok-certified and industry experts instructors to arm your team members with the knowledge they need.
To relieve any pressures you may be facing with regard to keeping your plant operating cost effectively and at maximum capacity, Swagelok Southern California's Field Engineers and team of experts can perform a number of onsite evaluations that document any inefficiencies and make recommendations to improve performance. Among other things, these details reports may include system design upgrades, corrections to maintenance procedures, proactive measures to prevent future leakage or safety concerns.