Engineered to Perform Under Pressure
As your local distributor of high quality fluid system components and assemblies, Swagelok Southern California is here to supply superior products and services backed by our unique limited lifetime warranty. As your fluid solutions provider, Swagelok field engineers can share their expertise to help you develop solutions for complex problems.
Are you: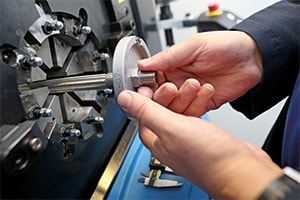 Dealing with persistent fluid system problems?
Seeking advice on selecting the right products or services for a particular application?
Facing an increasing workload with limited internal resources?
Looking for guidance or training on installation or service of fluid system components or system troubleshooting?
Our field engineers know your systems and are ready to help. They are thoroughly familiar with fluid system applications in the most demanding commercial industries — including oil and gas, aerospace, chemical processing and power.
Please feel free to share this short, two and a half minute video below to your team members. It's a great summary of our field engineering services.
Pressure Brings Out the Best in Us
Technical knowledge is an essential element of your success, and sometimes you don't know what you need — until you need it. Swagelok field engineers have the ability to help you strengthen your processes and position you for success. They'll use their application expertise and match it with a broad knowledge of Swagelok products and solutions that will help your facilities operate at peak performance. They can also help with installation, safety training, life-cycle cost analysis and suggest system improvements.
Field Engineer Q&A
Looking for some advice from a Swagelok expert? Contact your account manager if you would like to speak with one of our field engineers or set up a meeting. Our team is ready to answer any questions you might have about an application, fluid system component options, hose selection, etc. As your fluid system solutions resource, we're here to help.